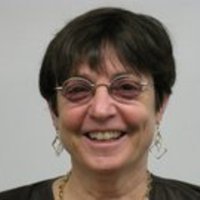 Postal Address:
B 230 Wells Hall
619 Red Cedar Road
Michigan State University
About Susan Gass
BA-University of California-Berkeley
major: Italian
MA-Middlebury College
major: Italian
MA-UCLA
Linguistics
Ph.D.-Indiana University
Dissertation title: An investigation of syntactic transfer in adult second language acquisition.
Susan Gass
is University Distinguished Professor in the Department of Linguistics and Germanic, Slavic, Asian and African Languages. Her research is in Second Language Acquisition and includes the areas of Input and Interaction, Language Universals and Language Transfer.
Currently at MSU, she is the Director of the English Language Center, Co-Director of the Center for Language Education And Research, co-Director of the Center for Language Teaching Advancement and Director of the Second Language Studies Ph.D. Program. She recently served as President of the International Association of Applied Linguistics (2002-2008) and is Associate Editor of Studies in Second Language Acquisition.
She has been invited to give lectures in Europe (most recently, Greece and Germany) and in Asia (most recently, Japan, S. Korea, China).